My name is Cydney Reid and I am a volunteer at the Children's Advocacy Center of Jackson County. I am currently a senior at Southern Oregon University studying psychology and sociology.
I first heard about the Children's Advocacy Center through a friend who was already volunteering at the CAC. My friend had always expressed how she enjoyed volunteering at the CAC and really appreciated what she was learning.
For my senior project, I decided to commit to volunteering at the CAC for at least 100 hours during my winter term.
When I first began at the Children's Advocacy Center, I only knew that they helped children and teens who have suffered from abuse. As I continued volunteering, I learned about the other wonderful things that the CAC has to offer. The CAC has toothpaste/toothbrush bags that are given to clients, they have a wide selection of gently used clothing to give out to those in need, and they have hundreds of teddy bears and stuffed animals that are waiting for a loving home.
The CAC offers a wide variety of services to those in need and will work hard to help in every way that they can.
The CAC is staffed by a variety of people ranging from intake and therapy to development and outreach. Each person that I have met at the CAC is extremely caring and passionate about what they are doing.
It is wonderful to be surrounded by people who love their jobs and are dedicated to the CAC.
I have only been a volunteer at the CAC for a little over a month and I have thoroughly enjoyed the time that I have spent here. I look forward to the next few months and seeing more of the amazing things that they do.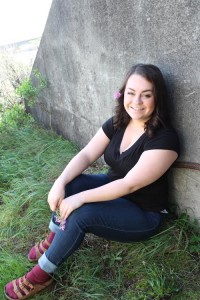 Read More Posts from Voices From the Community