This is a post by Stacy Hubbard, MS, LMFT, Child and Family Therapist and Adventure Guide with the Children's Advocacy Center.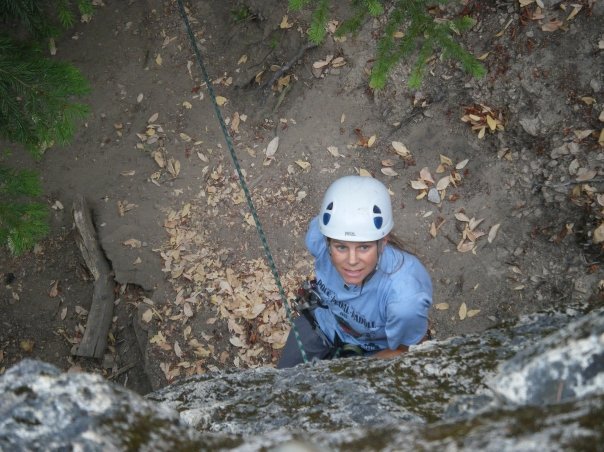 I have been lucky enough to rock climb and instruct in some of the most beautiful places on the West Coast, with Smith Rock and Joshua Tree being personal favorites.
Now I am getting the opportunity to take my therapy clients to the rock wall at the YMCA for adventure therapy experiences.
The YMCA is right down the street from the center, so I feel lucky to have this chance. The center received a grant from the Touvelle Fund of the Oregon Community Foundation to pay for a year-long YMCA membership, and this has allowed us the chance to take clients there for individual and family sessions. Soon we will also be able to offer group sessions.
I was also able to pass a safety check at the YMCA to show my climbing safety skills and now I am a volunteer there, which allows me access to the rock wall with my clients at times when the wall is closed to the public.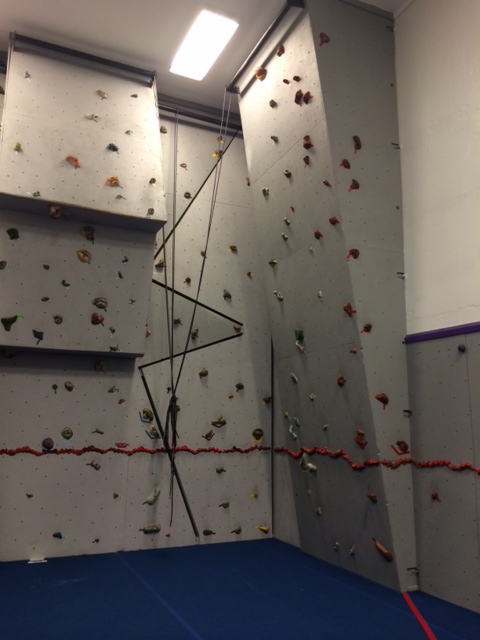 This allows the kiddos I work with to feel safe in talking and processing feelings and their trauma without having to worry about anyone else hearing or knowing what is happening in the session.
I have been able to do family and individual sessions and it has been a great way for the parents to learn communication skills with their children, as well as helping my clients build trust with me since I am on the other end of the rope 'belaying' them and making sure the rope is tight so that they never fall.
I am sharing a photo of a belay device here. I don't want to get too technical, so e-mail me if you want to know how the belaying process works.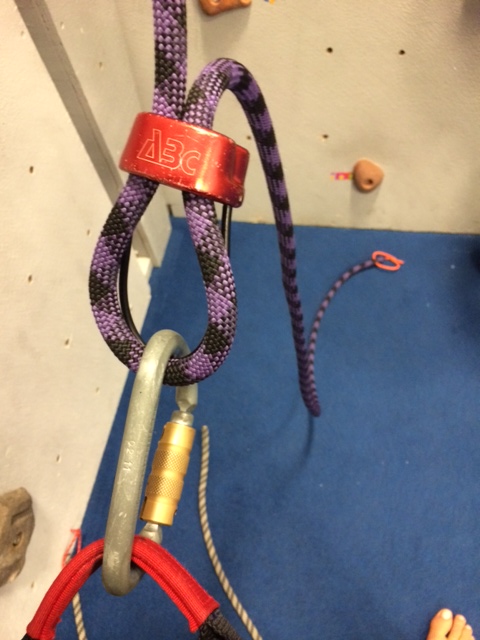 I am going to start a boys' group in October. This will be for boys, ages 8 – 10, who have been sexually abused.
I cannot wait to help them start to gain control and feel a sense of mastery and power in this area of climbing. Plus, they get to move their bodies, learn new skills, and be around other boys in a safe, therapeutic and FUN setting!
I am thrilled to use my adventure guide background to help kids here in the valley do some healing in a new way.