By Tammi Pitzen, Executive Director of the Children's Advocacy Center of Jackson County
Have you picked up a paper lately and there not be a story about someone coming out and stepping forward to tell about their abuse history?
Almost daily there is a breaking news story about a child actor or actress being sexually assaulted or harassed.  Some of it a long time ago.  Some of it not so long ago.  I have watched and read in fascination.
Has it happened?  Have we reached the tipping point?  Have we reached a time where we have created a safe environment for those who have been abused to tell their story?  Or is it those who have been abused demanding safety for those who come behind them and face the same situations…whether it be on a casting couch, in the locker room or at home?
I think Taylor Swift started a revolution.  Maybe it is coincidental, but I have said in the past that her actions had the potential to change the world.  Maybe they have.
There are those who would say that everyone coming forward are in it for the money.  Can we think about this logically for a minute?  ACES, the Adverse Childhood Experiences Study, tells us that children who experience trauma have a high incidence of substance abuse, eating disorders, suicide, cancer, diabetes, mental health issues, and many other diagnoses that span over their lifetime.  This is research.  This is evidence based.
Keeping that in mind, let's look at Corey Haim.  He died young.  He had substance abuse issues throughout his life.  And there was public speculation regarding his sexual abuse as a young person by authority figures in Hollywood.  You could say the same thing regarding Corey Feldman.  Or the Michael Jackson's accusers–the list is endless.
Before you discount the validity of any of the people coming forward today with disclosures, educate yourself about what the dynamics of child sexual abuse are.  In the case of those who this happened to as adults, learn about the dynamics of power and control in sexual assault.  Rape is not a crime about sexual pleasure in many cases.  It is about power and control and humiliation.  It is about aggression.
I am not naive enough to think that every single person who is coming forward and making accusations is telling the complete truth.  But I do know that, statistically speaking, more allegations are true than are not true.
Why do we work so hard to disprove the accuser and believe the accused?
I also know that liking someone or admiring someone or idolizing someone does not equal their innocence as an offender.  Who do we think commits these crimes?  They are our friends, our heroes, our family, our bosses, our employees, our ministers, and our teachers…just think about the statistics.  One in ten children will be sexually abused before their 18th birthday.  70% of all sexual assaults happen to children age 17 and younger.  And 90% to 95% of those abused know their abusers.
We have some momentum going on at the national level.  How do we keep it going?  How do we get it started on a local level?  How do we continue to create a safe space for child sexual abuse victims to come forward?
We start by doing one thing.
Would you join me and do one thing to support an abused child? What will be your one thing?  Will you make a report?  Will you believe a child?  Will you make a donation to support the Children's Advocacy Center's efforts to help abused children begin to heal?  Will you volunteer some time at the Children's Advocacy Center? Will you create a safe space for a child to come forward?
Will you be courageous and believe them when they do?
For more information about the CAC's Do One Thing That Matters campaign and view the full list of things you can do that matter to an abused child, visit: http://cacjc.org/do-one-thing-that-matters/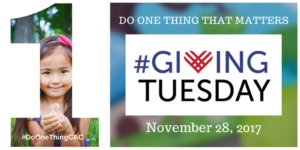 You can make a donation to the Children's Advocacy Center You Matter and #GivingTuesday campaign using the button below: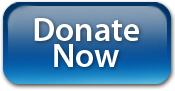 http://tinyurl.com/y8tha8u9
Thank you!