By Tammi Pitzen, Director of the Children's Advocacy Center of Jackson County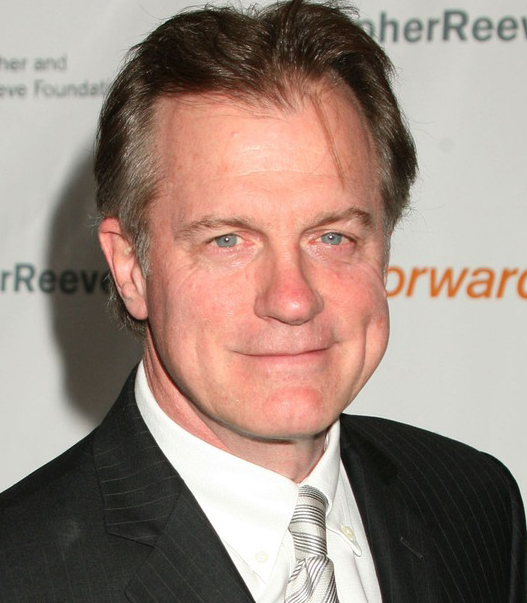 This morning started as most any other morning. I got to the office early before anyone was here. I went up to my office. Checked email. Checked voice mail.
Everything was going well until I checked Facebook.
Circulating was a story on Stephen Collins. It was about how he confessed in therapy to his wife about exposing himself to young girls and making one of them touch his penis. There was a recording attached. I usually don't watch the videos or listen to the recordings attached to news stories, but for some reason, I was needing verification that this was indeed what was happening in the session.
It is a male confessing to sexually abusing a child and exposing himself to young girls. Both are abusive. I just want to accurately describe what it is he is confessing. I am disturbed deeply by this revelation. This was taped in 2012 by his wife in a therapy session. It sounds like Stephen Collins.
I am shocked. I am disturbed. I am saddened. I hope that I have it all wrong. I hope that there will be more reported on this story. I am all these things not because I cannot believe that a Hollywood star who played a minister could ever do such things. I am all these things because it appears, at least at this point, that there was a recording of these confessions that was made in 2012 and it appears that nothing has been done about it.
It appears that no one made a report.
There are assertions that the police have an open case now. But it would appear that it is a relatively new report, as one new site states that the detectives from the special victims unit were flying from New York to Los Angeles to interview him. I am so hopeful that I have this wrong. I am hopeful that this is a re-interview of the "suspect". That this case was reported in 2012 and some how got stalled out. I am so hopeful that someone stood up on behalf of these children and made a report. Let these children know that they matter, and that what happened to them matters — more than Stephen Collins' fame.
I have continued today to research out this story. His wife of 27 years is divorcing him. This tape came about as a result of therapy, in what I assume was an attempt to save that marriage. I just read this is not the first time Collins has been accused. His ex wife apparently made a report in 2012 on behalf of one of the victims, but nothing ever materialized as a result of that report. He was accused several years ago, but no charges came about as the statue of limitations had run.
What do we know about sex offenders?
Well, we know they hide right out in the public view. We know they "groom" children and also "groom" their community.
We know that they become who we want to believe they are. Stephen Collins is probably best known from his role in 7th Heaven, where he played a minister.
We know that they insert themselves in situations where they will have unquestioned access to vulnerable children. I wonder if any of the children who ever worked around him will be coming forward next.
I have no problem believing that Stephen Collins did this. It fits the classic stereo type that I see played over and over again in everyday life.
I am having trouble believing that no one reported.
I am having a problem believing that no one cared enough in 2012 to make a report. I am having trouble believing that the only reason this tape was leaked was as a result of a nasty long divorce battle.
I am hoping I am wrong. I am hoping that tomorrow when I go through my morning routine, I will find that there was one person who made a report. I am hoping that the therapist made a report. I am hoping to pick up a newspaper or catch a news story on E.T., or some other entertainment news site, that will tell me the rest of the story—the part where there was someone who was willing to stand up not only on behalf of these children, but really any and all children who may have crossed the path of Mr. Stephen Collins.
It is TIME that we stop giving sex offenders ALL the power.
It is TIME to stop expecting that children will protect themselves.
It is TIME we all recognize that the safety of our children is our responsibility.
It is TIME to recognize that one of the greatest talents of a sex offender is to minimize what he has done and the damage that it has caused. In this case it went from exposing to touching and I would suspect further than that.
The only ones that can do anything to put a stop to the abuse of our children is really us!
If you suspect it…..REPORT IT!!!!!