A benefit for the Children's Advocacy Center of Jackson County, Saturday, August 5th, 6:00 pm – 9:00 pm, Grizzly Peak Winery, Ashland, OR
Purchase Tickets Online Here: http://lovebitedanceparty.bpt.me/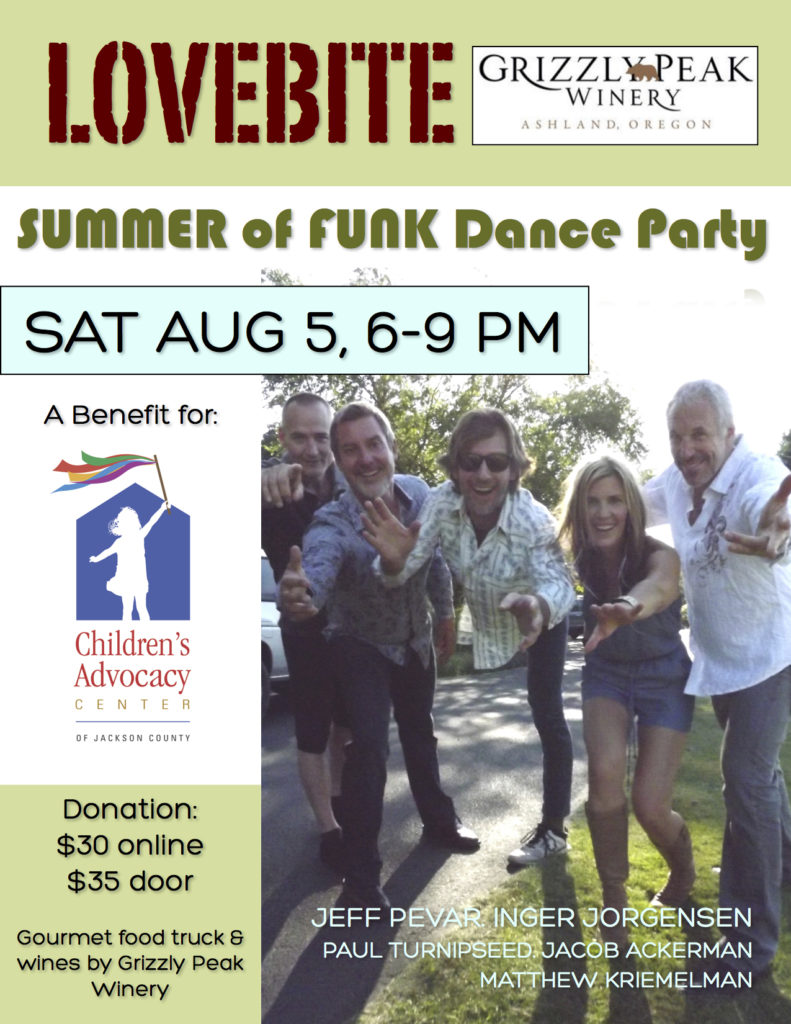 The venue is the beautiful grounds and majestic setting of Ashland's Grizzly Peak Winery — with views of nearby Grizzly Peak and Mt Ashland.
Gourmet food truck and wines by Grizzly Peak Winery
The members of LOVEBITE are Jeff Pevar, Inger Nova Jorgensen, Matthew Kriemelman, Paul Turnipseed, Jacob Ackerman, with special guest Jaese Lecuyer
Jeff Pevar just returned from a short tour with the original Ray Charles Orchestra (all members of Ray's bands throughout the years, including Jeff, who played with him for 4 years in the 80s). Just before that, Jeff was on a 3 month tour with David Crosby and friends.
Purchase Tickets Online Here: http://lovebitedanceparty.bpt.me/