This is a post by Betsy Lewis, a Nonprofit Social Media Marketing Consultant working at the Children's Advocacy Center of Jackson County
I make posts on Facebook for the Children's Advocacy Center, so I read and think about child abuse almost every day.
Not easy reading, but it's minor, considering that there are thousands of children who actually experience abuse every day.
Something else I have been thinking a lot about lately is my ACE score.
ACE stands for Adverse Childhood Experiences. The Centers for Disease Control and Prevention and Kaiser Permanente developed a simple 10 question test (ACE) to assess associations between childhood maltreatment and later-life health and well-being.
If you answer "yes" to 6 or more of the questions on ACE , you are likely to die 20 years earlier than people with no ACE score. (You can take the test for yourself here.)
Wow. Bad things you experience as a child can make you sick and even kill you as an adult.
Studies show that children who experience abuse, neglect, and exposure to other traumatic stressors are at increased risk for chronic diseases as adults – heart disease, cancer, lung disease, liver disease, obesity, high blood pressure, and high cholesterol. (Read more)

My ACE score is 5, which has me thinking about my own childhood stressors and the impact on my health. Now at 60 years old, it makes me wonder how much time I have left (and how much time I have been cheated out of.)
In my work with the CAC I also post a lot of pictures of children's faces to bring home the fact that abuse is happening to real children.
Pictures just as sweet, innocent and full of potential as the face I have posted below: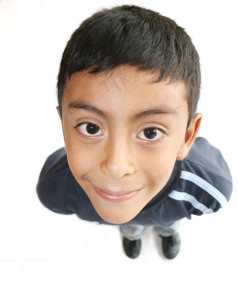 Look at this boy's face (or think about the face of a child you love) and imagine his future adult face as a victim of childhood trauma. See an addict, an alcoholic, a morbidly obese person, a middle-aged man dying of a heart attack or lung cancer or liver disease.
Overlay the exhausted eyes of a man committing suicide to cope with unrelenting emotional pain. Picture the face of a person who cannot sustain relationships with other human beings — perhaps never truly give or receive love. See a person who can't take in joy or ever feel safe — and who will die before his time.
That this could be the outcome for this boy, a child I love, or any child, makes me want to simultaneously lash out and shrivel up inside.
Child abuse is the epicenter of a disastrous earthquake in a child's life and it deserves way more effort than we are giving it.
While a high ACE score tells a grim story, in my work I also read and post stories of victims who have survived — even thrived — as adults.
Researchers are studying "protective factors" that may buffer children from the impact of trauma. These factors include supportive family environments, and communities that support families and take responsibility for preventing abuse.
All these factors involve the help of adults. It is impossible to be a phoenix rising from the ashes of your childhood trauma without the help of other human beings.
I had several protective factors growing up, but many kids don't.
One protective factor the kids in our community DO have, that I didn't, is a Children's Advocacy Center.
Which gives them a fighting chance for a long healthy life.