By Stephanie Smith, Detective with the Medford Oregon Police Department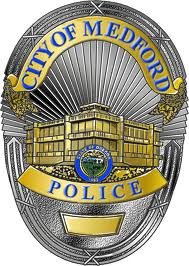 When I was asked to write a post about child abuse in our community, I thought to myself, "Where do I start?"
As a detective with the Medford Police Department, I am fortunate to wear several hats when it comes to child abuse in Jackson County. I am a member of the Jackson County Multi-Disciplinary Team, a forensic interviewer and a criminal investigator.
I thought, "I could talk about the role of mandatory reporters as they relate to child abuse (which is significant), or I could write about the role of community partners and how we all work together, or I could write about the first place children and families go when they are either victims of abuse or suspected to be victims of abuse  — and that is The Children's Advocacy Center."
The Children's Advocacy Center is a place where children should feel comfortable. It is a neutral environment that is not like being at a police station or the child welfare office, where historically interviews have taken place.
Kids are interviewed at the Children's Advocacy Center by a certified forensic interviewer, whether that is the detective assigned to the case or the certified forensic interviewer that is employed by the Children's Advocacy Center.
Kids that are interviewed at the Children's Advocacy Center are able to have a medical examination and can also be referred for therapy. For a child to have gone through abuse and then have the opportunity to have a medical examination and therapy is usually a relief to the child and family. At the conclusion of these services, a child should feel like they are going to be alright, which may never be a feeling the child has if they do not have the opportunity to see a doctor or talk to a therapist.
I have spoken with many of my counterparts in other states and never realized how lucky we are to have this type of facility in Jackson County. There are many other areas around the United States in which families have to travel for hours to receive the types of services we have available right here in our county.
I am often asked how I can do what I do. My answer is always, "It is because of the people I work with in the child abuse community."  Investigating cases of child abuse could take an emotional toll on anyone. Being part of a Multi-Disciplinary Team is a way of collaboratively helping families, which in turn makes it easier to move on from the highly emotional or stressful cases. Without community partners that understand what it is like to be a part of a child abuse investigation, I think the burn out rate for people working in the child abuse field would be very high.
As an investigator, the employees at the Children Advocacy Center provide closure on cases, which we often hear about at our Multi-Disciplinary Team Review meetings.
I am thankful to live and work in a community where there is a Children's Advocacy Center, and the caliber of the people working at the Children's Advocacy Center is of the highest quality.