This is a guest post by Caitlin Lushington, a theatre instructor with the Oregon Conservatory of Performing Arts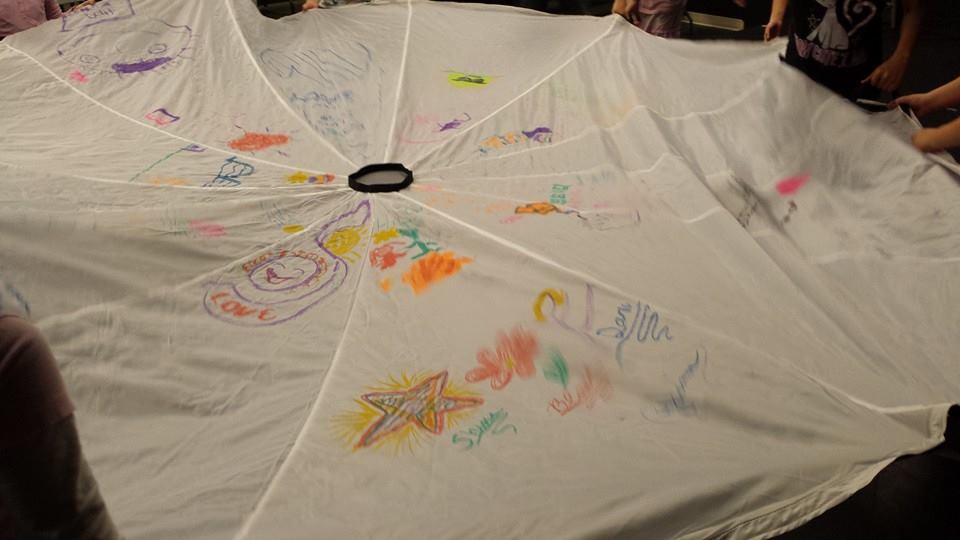 I was recently asked to teach a theater arts workshop to kids and teens from the Children's Advocacy Center. Little did I know that I would be learning just as much, if not more, as the students themselves.
The theater is sometimes looked on as vehicle for escape. I get students all the time who say that they love the theater because it allows them to become someone else, go to a different world, and let their imaginations take them far, far away.
I try to teach my students that instead of allowing us to abandon or ignore the world around us, the theater provides us with the opportunity to learn how to be present in the world, be present with each other, and be comfortable with our own ideas and thoughts.
It was this last idea that I focused on the most with my students from the CAC.
We played games and exercises that focused on embracing and accepting all of the ideas in our heads—even the "silly" ones. For example, in the game "Experts," students were asked to become an "expert" in a topic chosen by an audience of their peers—topics that ranged from German Stroganoff to Purple Tigers to Wearing Bathing Suits at the Zoo. As long as I was pointing at the student, they had to continue telling us about their subject.
The idea was to show students that they never run out of ideas—they could keep talking about Purple Tigers until the cows came home! By the end of our workshop,
I had students who had started out with very little to say, jumping at the opportunity to share their ideas.
This is why I teach theater: to encourage students to become comfortable and confident in who they are and to develop students' ability to work, support and encourage each other. And the more I teach, the more I learn about how to do these things myself, and hopefully I become a better teacher because of it.
And maybe one day, one of these students goes on to take more theater classes, and they decide to teach, and the CAC offers them an opportunity to teach—and the beautiful cycle begins again.
This workshop was part of the CAC's Building Bridges Project, funded by WiLL Council of United Way, The Ashland Food Co-op, and the Touvelle Foundation, with the purpose of removing barriers that keep families from getting the services they need and to make a "bridge" for children and teens back into the community after experiencing trauma.