Are you wondering what to do with the kids this summer? Here are some of our picks for summer fun and learning opportunities in the Rogue Valley!
1. The Jackson County Library Summer Reading Program
Your local branch of the Jackson County Library Summer Reading Program has something for every age. Find out about FREE Summer Library Activities for kids & teens. New activities every week!
The Library Summer Reading Program
Summer Reading Activities Calendar
Story Time for Babies, Toddler and Preschoolers/Toddler Aerobics Schedule
Library Branches: Hours and Locations
 2. Medford Parks and Recreation Summer Programs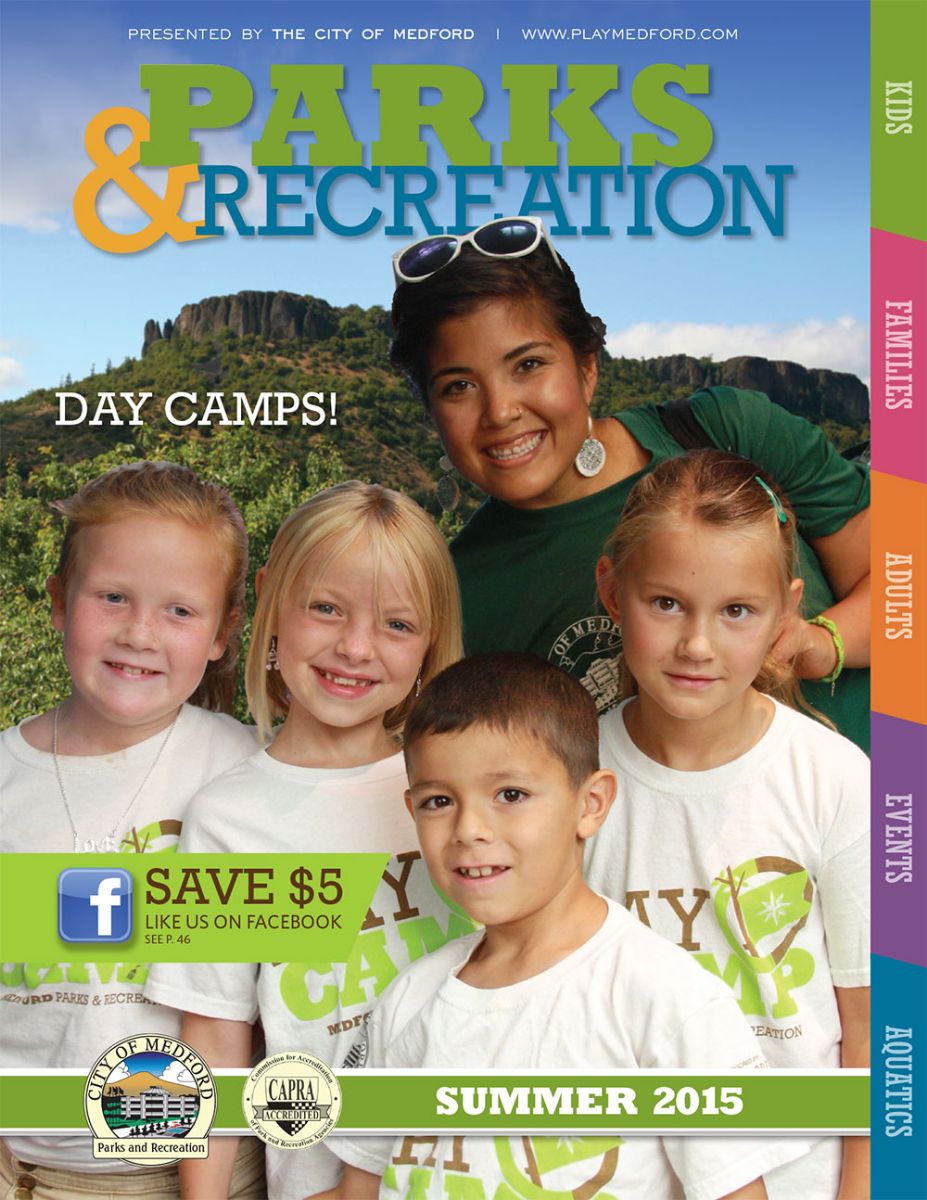 You will find many affordable fun activities for every age: Day camps, sports camps, fitness activities, aquatics, educational programs, day trips, movies, music, special events and more!
Check out the Medford Parks and Recreation Online Program Guide for a complete list, more information and how to register.
Medford Parks and Recreation Website
 3. Hanley Farm: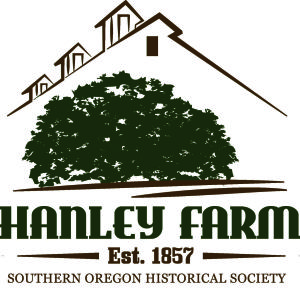 Hanley Farm is a historic working farm, established in 1857. It is located just outside of downtown Jacksonville, Oregon. Hanley Farm offers a summer camp for kids ages 7-12, introducing them to life on a farm. Activities include caring for animals, gardening, cooking, old-fashioned homesteading skills, farm games and heritage-themed crafts. Each day campers create a farm fresh lunch together – harvest to table.
Hanley farm also has a full line up of family friendly events featuring, art, history, music and food.
Hanley Farm  2015 Event Schedule
 4. Movie Club
When the kids need a cool break from the heat, Tinsel Town offers an affordable Summer Movie Clubhouse deal.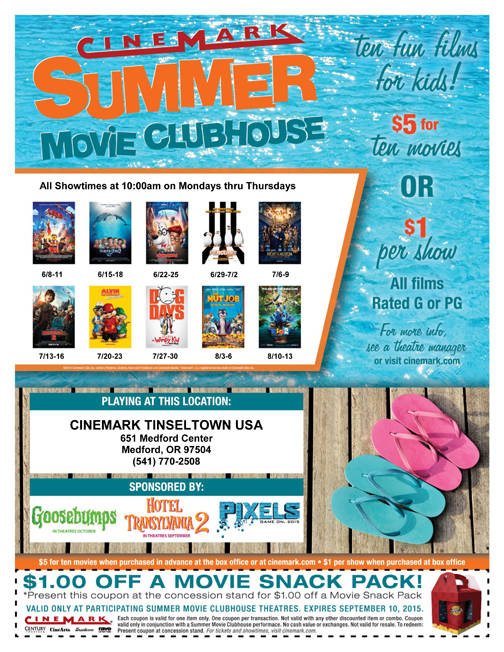 5. Local Farmer's Markets:
At Rogue Valley farmer's markets you can find fresh locally grown and organic produce, local handmade crafts, prepared food, live music and a wonderful experience of community!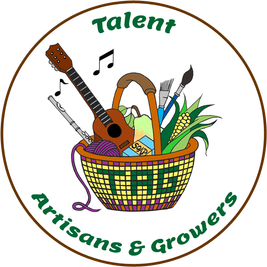 Talent Artisans and Growers: Every Friday evening in Talent, Oregon all summer long. 5:30 – 8:30 pm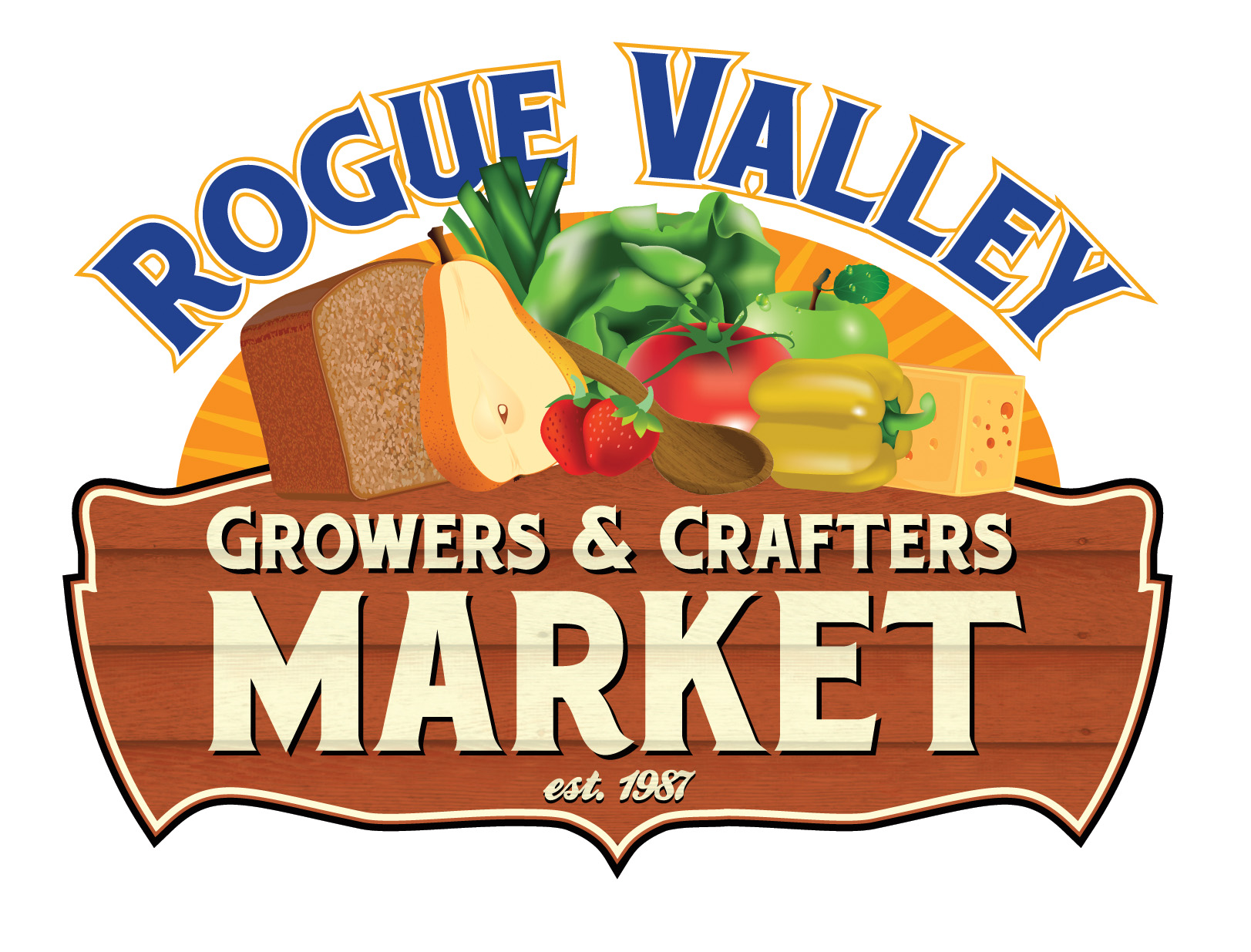 Rogue Valley Growers Market: Medford & Ashland Farmers Markets. Market hours and locations
6. Bowling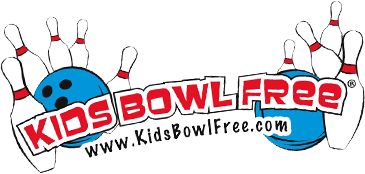 Lava Lanes and Roxy Ann Lanes in Medford: Ages 17 & under receive two free games every day through Aug. 31st.
7. Rogue Valley YMCA and Ashland Family YMCA
Our local YMCAs offer day camps, swim lessons, child care, exercise/fitness classes for all ages, youth center, toddlers movement and music, youth sports, events and more!
Rogue Valley YMCA Summer Program Guide
Ashland Family YMCA Website and Summer Programs
8. Oregon Conservatory of Performing Arts Summer Camps
OCPA is Southern Oregon's original year-round theatre conservatory for youth, offering the Magic of Theatre summer camps. Their mission: Keeping the performing arts alive and within reach of everyone in our community. Visit: Oregon Conservatory.org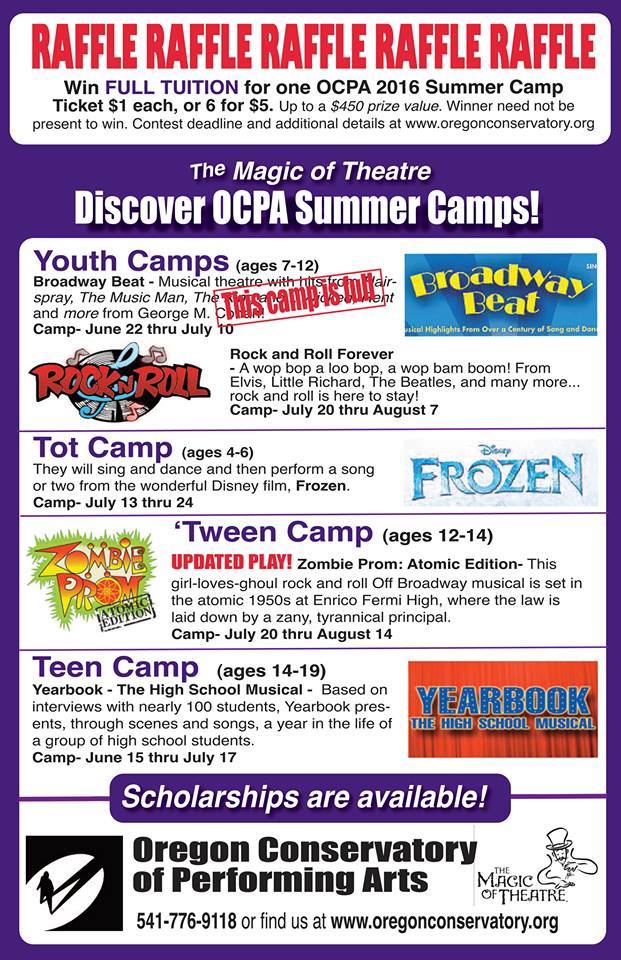 9. Coyote Trails School of Nature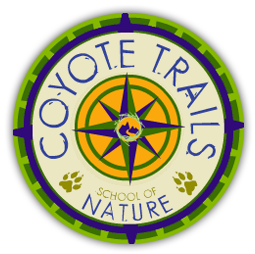 Coyote Trails School of Nature offers nature-inspired outdoor and wilderness day classes, day camps, overnight camps, special projects and more.
Coyote Trails Website has a list of camps, classes and adventures!
10: Rogue Gallery & Art Center and Ashland Art Center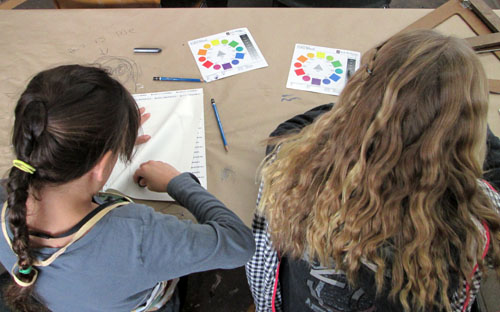 Rogue Gallery & Art Center, in Medford, and Ashland Art Center, in Ashland, offer summer classes for kids in a variety of media: painting, drawing, ceramics, sculpture, photography and more! Family Art Days at Rogue Gallery and Art Center are every Second Saturday from noon: July 10, August 8
Rogue Gallery & Art Center Summer Schedule of Classes
Ashland Art Center Calendar of Classes
To find out more about what to see and do in the Rogue Valley for kids and teens visit The Children's Advocacy Center's  Pinterest board: What's Up Wednesday! We pin new events and activities of interest to families in our area every Wednesday!